Bagging Machine applied in Soilless Culture
Mostly the plants, vegetables and flowers we find in our daily life are produced in open-field soil. As we all know, field soil acts as a reservoir providing nutrients and water to the plant, and providing support for the plant's root system. This is a traditional way for growing plant. But sometimes this traditional way is not so convenient or easy for everyone and has many limitations. Therefore, soilless culture was developed and used widely to replace the open-field soil planting in some places. For example, some research organizations use it for studying plant nutrition; families use it for growing flowers and vegetables, etc.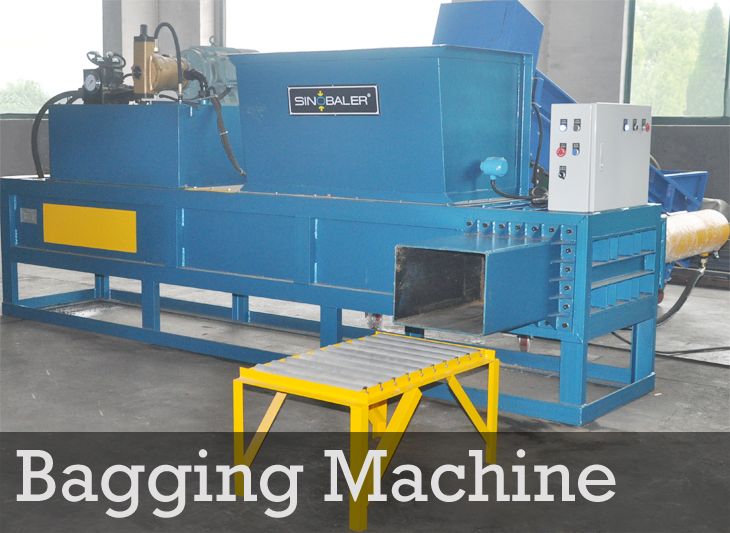 Soilless culture is a method using other material instead of soil to grow plant, the other material providing plants with support, nutrients and water. There are many types of materials that can be made into soilless culture growing medium. Gravel or sand usually acts as support to plant. The growing system may be solid or liquid. Among all the materials, these materials are some of the most commonly used as the growing medium, such as rice husks, sawdust, bagasse, chopped straw. However, these growing medium materials are very loose and in small pieces, which is difficult to transport and handle.
Sinobaler baling and bagging machine provides best recycling solutions to solve this headache. Sinobaler bagging machine is used for pressing these small and loose materials into dense bales, and the bales will be ejected into plastic bags. The produced bales are in uniform and square shape, very convenient to handle and transport, and save cost as well. There are three series of bagging baler available from Sinobaler. Scale Weighing Horizontal Bagging Baler, Vertical Bagging Baler and Heavy Duty Horizontal Bagging Baler. For detailed baler introduction or technical questions, please contact us at www.sinobaler.com.
Quick links:
SINOBALER rice husk bagging machines
SINOBAELR wood shavings bagging machines